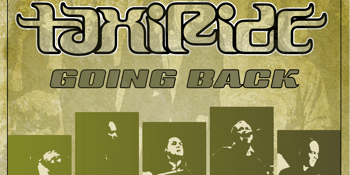 Sooki Lounge Presents
TAXIRIDE
With Special Guests
Sooki Lounge (Belgrave, VIC)
Friday, 22 December 2023 8:00 pm
Taxiride are returning to venues with a brand new show entitled Going Back.

In the two-set acoustic show, the band will play a selection of their hits including Get Set, Everywhere You Go and Creeping Up Slowly, plus a select range of covers from the bands that influenced Taxiride's signature harmony-rich sound including: The Byrds, Crosby, Stills, Nash & Young and more. The show will also feature the history behind the songs and a few random tales from the vault...

"It's an honour to explore the sounds and stories behind our musical influences. We're proud of the songs we've written together, but it brings entirely new depth to a show when we can goback to where it all started" - Taxiride singer, Tim Watson.